P7 sensors
P7 Sensors: Crushing the Competition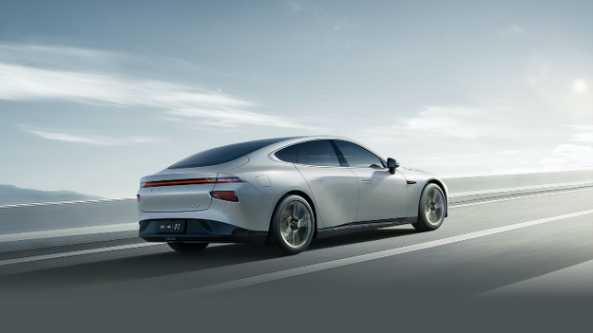 We've got a question: why stress over the details of driving when someone else can do it for you?
You deserve a car that can do it all. A car that's as intelligent and considerate as it is passionate and powerful. A car that needs only your instructions to drive itself, that does the hard work for you, and makes it easy.
You deserve the new P7 from Xpeng and its automated driving capabilities. With its 31 radars and sensors, built in to facilitate autonomous driving, the P7 is combining brains and brawn to give you the most intelligent automated driving experience on the market.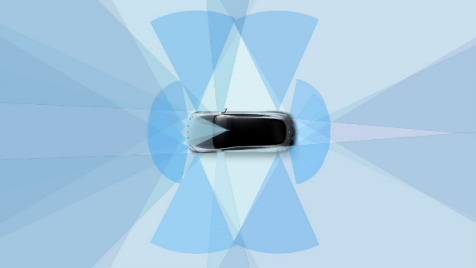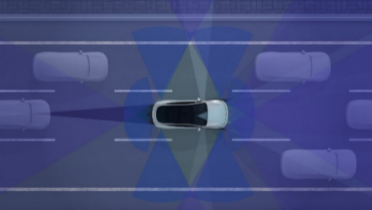 This is a car that is smart enough to keep you safe and secure while still giving you the performance of a great sports car and the chance to relax in comfort.
Two heads are better than one
Every EV needs a brain. The P7 has two, acquired with the help of incredible partnerships.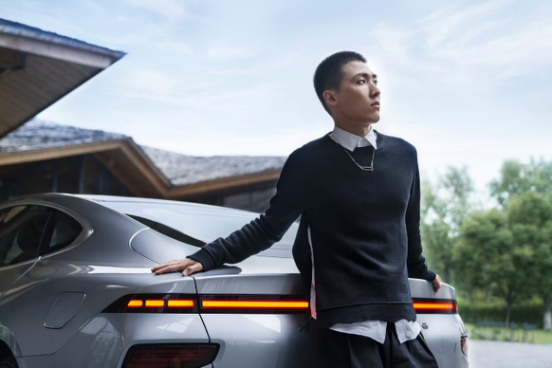 Autonomous driving requires an incredible amount of digital horsepower, and that's why your new car uses dual chipsets to make it ultra-intelligent.
The NVIDIA Drive chip is  an advanced system for autonomous driving, and the Qualcomm Snapdragon™ 820A chip works flawlessly alongside it so your car can get to know you while keeping your data and communications safe.
The NVIDIA Drive chip empowers your car. It's a supercomputer of a single chip, delivering 30 INT8 TOPS of performance while using a mere 30 watts of power.
With the chip's help, the P7 can process huge amounts of sensor data to make fast driving decisions.
Like you, it's smart, efficient and strong.
Meanwhile with the Qualcomm Snapdragon™ 820A, you will see higher security for your vehicle communication and prevention against cyber-attacks. It also gives your P7 the power to learn your preferences, while its ultra-HD surround view monitoring capabilities allow for extra road safety.
These are the processors that connect you to your car,and your car to the world around it.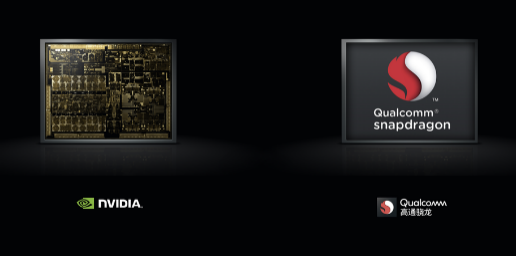 Most importantly, the P7 includes an over the air firmware package: the XPILOT 2.5. Together with these chips, the XPILOT 2.5 learns how you like to enjoy the comforts of our cockpit while your car does the driving.
Let us give you the guided tour of some of your new P7's autonomous driving features.
Your built-in chauffer
When you drive your P7, you don't always have to be in control. Say goodbye to constantly checking your mirrors to change lanes, worrying about centring your car, or panicking over parking. Let your car do the work for you.
The P7's intelligent driving system allows for…
 giving you a safe, sleek and stress-free driving experience every time you get behind the wheel.
It's the P7's high-tech sensors that make the future a reality.
Your car uses 12 ultrasonic sensors, five high-precision millimetre-wave radars, and 13 autonomous driving cameras  to make sure you're ready for autonomous driving situation.
Adaptive cruise controlenables your car to follow traffic and stop at a safe distance, and adaptive turning control makes sure that you never take a corner too quickly.
With lane centring control, the P7 will automatically recognise lane markings and centre itself accordingly.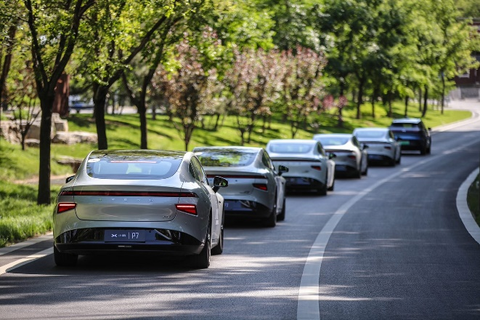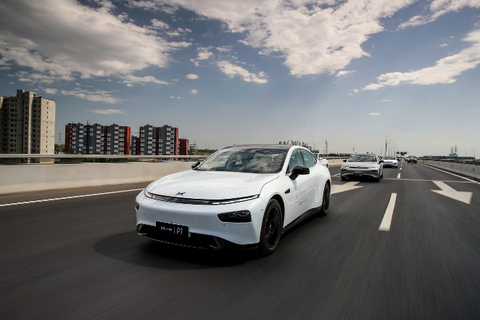 The P7 can do everything you need to drive safely. You'll never struggle through traffic again.
Your built-in valet
The experience doesn't stop when you reach your destination. With the use of supersonic radars, along with millimetre wave radars and cameras, the P7 can handle over 70% of parking scenarios, including parallel, angle, and reverse parking.
The P7 is so well equipped that it can get you into spaces you can only dream of on your own, and is so intelligent that it doesn't even need road markings to guide itself smoothly into place.
All the P7 needs is you to tell it what to do. And all you have to do is speak.
Use the P7's Voice Control Parking Assistant powered by the XPILOT 2.5 to tell your car when to navigate into a space and it'll do it better, faster and smarter than a - human - personal assistant.
With the Xpeng P7, automated doesn't mean less, it means more.
Keeping a watchful eye
With the XPILOT 2.5, you can keep an eye on all these functions through your central-control display.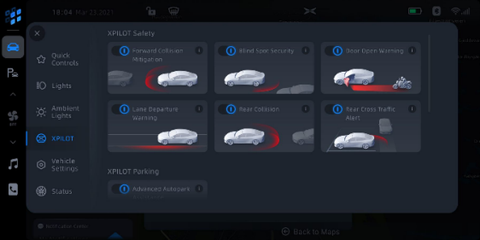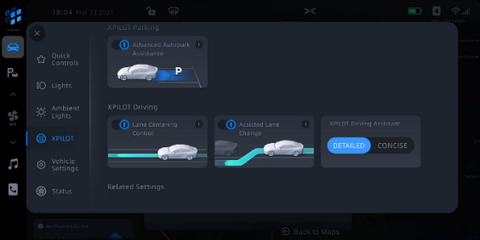 Driving smoothly, safely and in style has never been easier.
Born to drive
The P7 is revolutionising driving, while also putting your comfort and safety at the forefront through our intelligent driving performance boosts.
Enjoy the massive computational horsepower of the NVIDIA chip and the incredible performance of the Qualcomm wireless chip and sit back. Your P7 will get you where you need to go.
Safe is the new sexy.
---